After a short detour through Germany #TeamBlue made it to Paris, the city of love that bursts in architectural magnitude and creativity. In order not got lost in the magic that is Paris, we were hosted by the lovely AEGEE-Paris antenna.
"There is a general discontent with "how things are handled in the country", Annais (23) who has been with AEGEE for half a year tells after a fruitful workshop on migration, "so you'll find both among young people: Euroscepticists and Europtimists. If you take the Gilets jaunes (Yellow Vests) – you can't even really tell whether they're pro or against as they are a clear lacking political direction. This makes it crucial that in the next five Europe works on politically strengthen itself, assimilate to European realities and overcome root cause that led to the Brexit or the Greece crisis".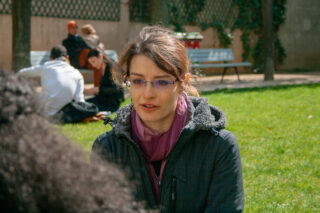 As Annais has spent the past academic year in the US she highlights the importance of sharing a common objective that unites identity, comparable to the American Dream. While elaborating she states that in the US people still consider themselves to be different from one another: "North Californians perceive their culture to be very different from South Californian culture as the South is closer to the Mexican culture" Consequently to her a United States of Europe wouldn't necessarily mean that any cultures would be erased, nor the history nor necessarily the identity. "What would primarily change, is 'honorship', one would be a European citizen instead of a French citizen", she explains.
Through her academic transatlantic exchange, she concluded that there is room to learn from transatlantic what can be learned from the USA is that segregation and separation will never be a solution. The historical wrongdoings such as the rejection of African Americans or the Irish Catholics that caused more problems that it could have ever resolved. On a positive it can be learne can how giving people from different countries and different background one same goal and aspiration can trigger unification.
Thinking of a United States of Europe, for the creation of a joint vision Annais would pick up the French values liberty, equality and brotherhood up as she considers them to be easily adaptable. "Eventually there needs to be the knowledge and dialogue on the values of each country and Europe, so the people can be united through this. And young people right now should have an idea what a European Dream is to them so they can work on making it true for themselves".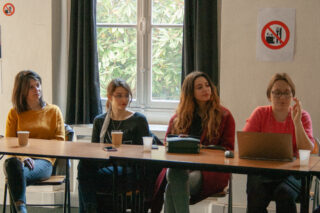 For this kind of participation, Annais sees the need for young people to become more political and to get introduced to political parties and different ideologies. She proposes that this would build the foundation for greater European visions for such as AEGEE's: A borderless Europe that is politically, socially and economically integrated.
AEGEE's vision is clearly lived in Paris' antenna: When we posed questions around migration during our workshop it revealed that each member and migrated to another country for at least for a short time and many members had actually migrated for good. Therefore, when we talked about "International Migration" which is roughly defined by the International Organization on Migration as migration beyond international borders the consensus was that migrating through Europe doesn't align with that definition as values, organization and (Schengen) borders are shared. "That's quite as it is in the US", Annais says, "you can have lived your whole life in California and then pack your things and move to New York that is very different. But eventually you can, because you're an American and the same applies for citizens of the Schengen Area".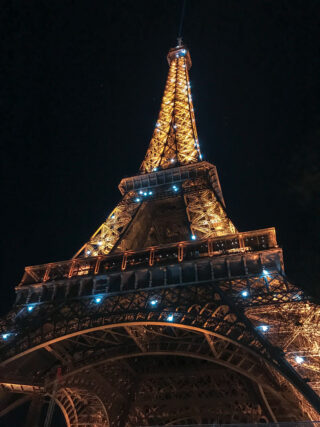 But are we all Europeans that share the same values? Annais argues that mankind generally shares the same objectives. Later that day we visited the Shoa memorial, and while during the visit we were overwhelmed with disgust, anger, and sadness, afterward we experienced something that could be linked to a European Dream. We felt a common responsibility to direct Europe into a direction that stands in diversity and for human rights. We were reminded of Europe's history and the progress that has been made. Even though or because we were born into a world with the European Union we aren't fully aware of the historical and every day changes the Union based on values has contributed. The European framework that we currently live in can serve as a framework, a basis and a place to dream of. Nevertheless, a dream always implies a distance between reality and vision. This distance that can only be overcome by commitment, critical questions e.g. around values and a spark of Europtimism.
Stay tuned for Team Blue's last two posts from the Netherlands. <3