An interesting mix of old and new architecture adds a unique character to the city of Zagreb. Organized, clean streets, green space, and car share rentals were noticed right away from an environmental perspective.
Arrival
After a day of travel from Novi Sad, we arrived in the capital of Croatia, Zagreb. Welcomed by our host, Franjo Popovic, we were taken to our accommodation to relax before a social event with a couple locals from the AEGEE-Zagreb antennae.
Workshops
The first morning, we headed to a local high school to deliver a workshop on Personal Sustainability. We were excited to see a room full of young adults, eager to learn about topics related to the environment. They were motivated to learn about how they can each make a difference with their individual ecological footprints as well as in their community.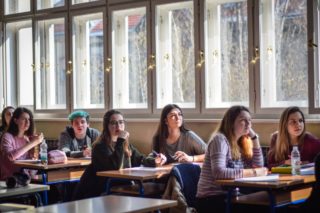 The same day, AEGEE-Zagreb held a conference in partnership with Hermes Commun Action and Next Bike, where we had the opportunity to introduce Europe on Track to professionals in a variety of fields. The rest of the conference was a solutions-based approach to topics on sustainability in Zagreb. Lasting over the span of two days, people from all over the region gathered to attend the workshops and take part in innovative thinking.
Our second workshop was held at a university where we presented an interactive workshop on Environmental Sustainability in direct relation to the concept of 'reduce, reuse, and recycle'. The laid-back atmosphere in the student common space gave a nice environment for free speech and team learning. We were very impressed with the interest and participation of the group as we all left feeling very motivated to work harder to spread environmental awareness.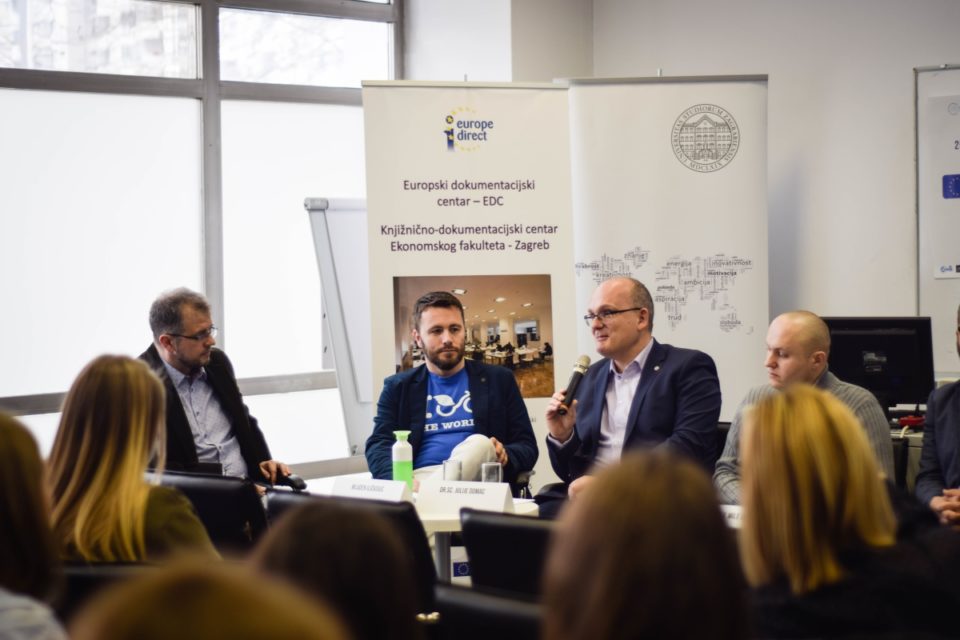 The activity provoked out-of-the-box thinking on ways to tackle environmental problems in Zagreb. We saw ideas on ways to mitigate the use of plastic bags, implement environmental education, and raise sustainable actions within the city.
Activities
During our stay, we were sponsored by a local restaurant, Gajbica, located in the perfect spot in the city center. Set up in a cozy, colorful restaurant, we were treated to a variety of fresh, healthy foods and juices each day to energize for a full day of activities. This is where we met the Board Advisor and former AEGEE-Zagreb president, Marina Klanjcic. Her friendly personality was contagious as she guided us through activities and events each day.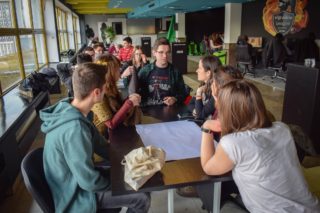 On our final day, the rain let up just in time to go for a brisk walking tour with our own personal history buff, Franjo. We were able to soak in some of Zagreb's past to fit stories with the characteristic buildings. Filled with passion, Franjo was able to give insight into the rich culture drifting through each corner. Walking through the city, we noticed brand new buildings along with old architecture, adding a unique character to the space.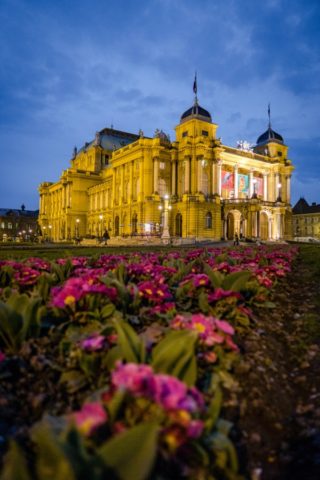 Zagreb is something out of a fairy-tale with the best viewing spot overlooking the colorful, weathered rooftops and narrow cobblestone streets. Bright eyed and bushy tailed as we wandered through the Kaptol, we felt intrigued and inspired by our surroundings. The city was built after Vienne architecture and is filled with over a kilometer of green space from the plaza square to the railway station.
Departure
Our final night was ended with a social event followed by a cozy night at Franjo's place. A perfect way to end our time in Zagreb as we shared stories and delicious homemade desserts from his mom!
Back to the train once again the following morning, we felt happy with the outcome of our stay in Zagreb and each share a strong belief that we will travel back to the city in the near future!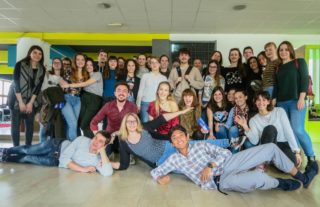 Thank you for having us AEGEE-Zagreb, see you somewhere in Europe!
Written by Brittney St.Amant, Photos by Gab Mejia