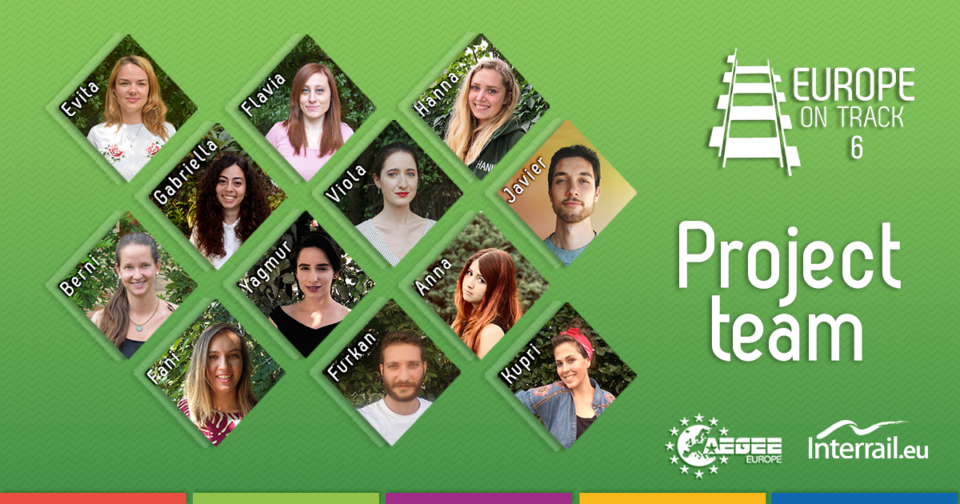 We are the Project Team of Europe on Track 6 - twelve members of AEGEE.
We are working on everything for the project to be successfully running - from the content part to the routes' management and from graphic design to partnerships with organizations and youngsters participating as local organizers.

What is Europe on Track for us?​