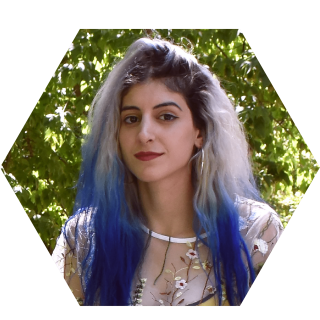 Gasia, our interviewer for Team Blue 💙
She's a journalist ✒️ driven by curiosity, always looking for the next adventure and to challenge herself, doing things like zip-lining in Armenia with a group of people she just met – despite her fear of heights 😎. While generally an extrovert person, she also enjoys being alone to paint, read or play music 🎼. She's looking forward to share this amazing journey!
Davide is communicative and calm🧘‍♂️. His friends say that he's a good listener and full of life. 
His family thinks he's sweet and eat too much pasta🍝.
He likes describing himself as a little film director and also for us is the videographer of Team Blue 🎬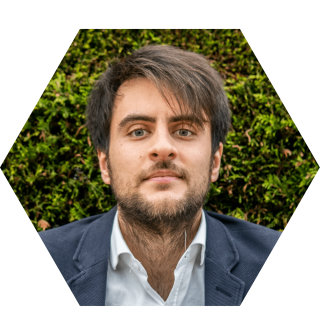 Andrea is an atypical engineer, coding but craving for adventure 😎. In his free time, he thinks of new ideas not to have free time. He lived in 3 different countries and he has the feeling that they are not still enough🏅: change makes you change until you find your right shape to shape your world! 🎯
In an alternative universe he could be a chameleon🦎 but for now is our photographer of Team Blue!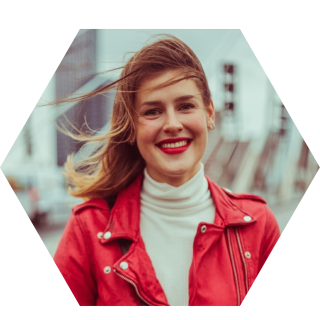 Anne-Sophie is passionate about sports⛹️‍♀️, public health, music, coffee, sustainability🌱, and travelling. She is studying health economics in Rotterdam and she is an unstoppable enthusiast for AEGEE since 2016. Energy is obtained from meeting many different kinds of persons, taking on new challenges, and experiencing new cultures 😎
She is our interviewer for Team Red ❤️
Iskander got his first experience in media shere in early childhood while working on TV and radio🎙, today he is in love with blogging, photo and video production🎥. He's always open for a new experience such as winter swimming in Bashkortostan, surfing in Portugal or hitchhiking in Romania. 🤩What about his hobbies? Definitely football, swimming and cycling. He is eager to make this trip and share jokes, stories and positivity☀️. He is our photographer for Team Red ❤️